AmaDouro

Ship Facts
Ship's Registry: Portugal
Passenger Capacity: 102
Staterooms: 51
Crew Members: 38
Year Built: 2019
Length: 260 feet
Width: 37 feet
Portugal Douro River All-Lesbian Cruise '22
March 26 – April 02, 2022
AmaWaterways AmaDouro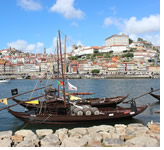 Rambling vineyards and charming native farms cling to the steep sides of the Douro River Valley, creating an incomparable backdrop to one of Europe's most unspoiled regions and to Port country—the world's oldest demarcated wine region. Sail roundtrip from Porto, the beautiful "City of Bridges"; visit Barca d'Alva, the last Portuguese village along the Douro; and marvel at Salamanca, the UNESCO-designated "Golden City." Taste wines from historic wineries and soak up the genuine beauty of one of Europe's most unadulterated landscapes.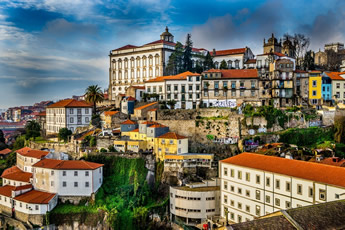 What is included?
• Accommodations for 8 days/7 nights on the AmaWaterways AmaDouro, one of the finest riverboats in Europe
• Award-winning dining on board with regionally inspired cuisine made with locally sourced ingredients
• Unlimited fine wine, beer, and soft drinks with lunch and dinner
• Unlimited sparkling wine and fresh juice with breakfast
• Sip & Sail Cocktail Hour with complimentary wine, beer, spirits, and soft drinks
• Bottled water replenished in cabin daily
• Olivia entertainment and programming as well as local entertainment
• Included immersive tours in each destination with provided personal headset
• Guided hikes and special-interest tours with Gentle, Regular, Active, and Late-Riser tour options
• Gratuities to ship crew and Ama Cruise Manager
• Olivia Staff assistance throughout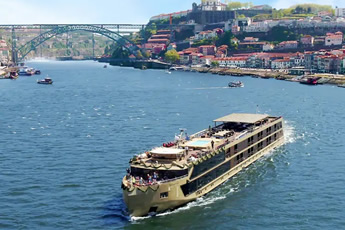 Your Ship - AmaWaterways AmaDouro
AmaDouro was newly built in 2019 and features spacious, elegantly appointed staterooms, most with balconies to take in views of the breathtaking hills and terraced vineyards along the river. The ship's panoramic lounge is a stylish and inviting space to enjoy a glass of wine or a cocktail along with our nightly entertainment.
AmaDouro also features a massage room, fitness room, sundeck swimming pool, and a gift shop, as well as the culinary delights of the ship's restaurant, where you'll be able to sample the region's famous Port wine.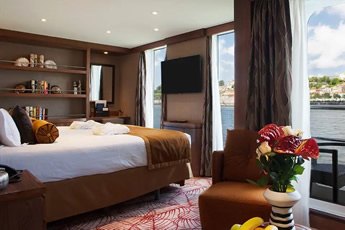 Spacious Staterooms
Relax and rejuvenate in spacious, luxurious staterooms with plenty of amenities. Most feature outside balconies that afford stunning views of the scenery along the river.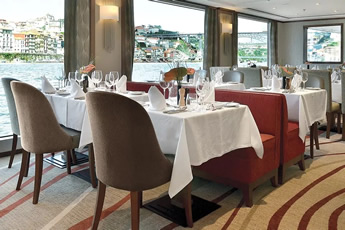 Award-Winning Cuisine
Savor exquisite locally-sourced cuisine each day, passionately prepared with only the freshest ingredients by our expert chefs.
Inviting Public Spaces
With just the right number of guests on board, you can enjoy the luxury of space to unwind, relax, and (re)connect with other Olivians. The public areas, including lounges and restaurants, are never overcrowded.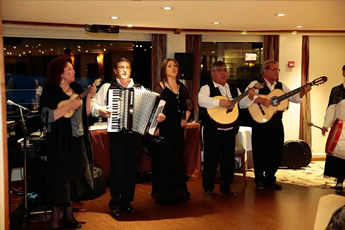 Nightly entertainment
In addition to Olivia's own entertainers, we'll have cultural performances, ranging from folkloric to local Fado (blues) musicians.
Sun-Deck Pool
Soak up some rays or take a dip in our refreshing pool as we pass by centuries-old castles, charming villages and other breathtaking scenery.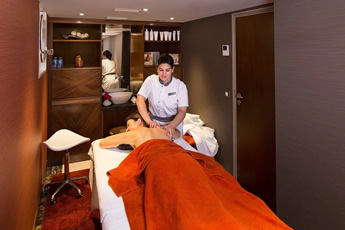 Onboard Spas
After a marvelous day of immersive shore excursions, return to the ship and treat yourself to a bit of pampering with a soothing massage.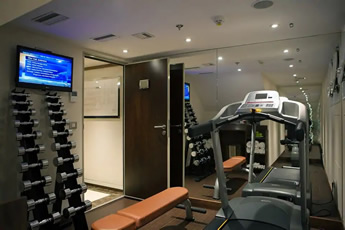 Fitness Room
Are you looking for a way to stay fit on vacation? Hit the treadmill or lift some weights while cruising from one destination to the next.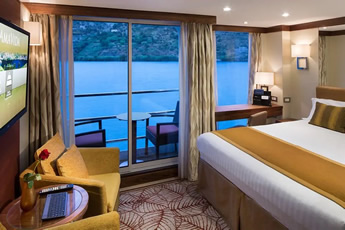 Stateroom Amenities
Each stateroom on this brand-new, beautifully appointed ship includes: in-room temperature control; deluxe hotel-style bedding with Egyptian linen, down pillows, and duvet; spacious bathrooms with multijet showerheads; large wardrobe, full-length mirror, hair dryer, safe and direct-dial telephone; entertainment-on-demand, featuring free high-speed internet access, unlimited wifi, movies, music, and English-language TV stations; a desk and chair; and complimentary bottled water replenished daily.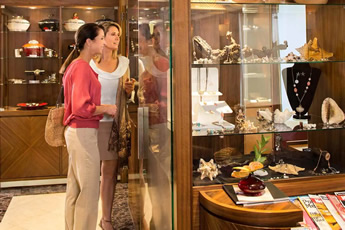 Portugal Douro River
Lesbian River Cruise 2022 Itinerary


Date

Port

Meals

26 Mar

Porto, Portugal
D
27 Mar
Porto / Entre-os-Rios

B, L, D

28 Mar

Régua / Pinhão
B, L, D

29 Mar

Barca d'Alva
B, L, D
30 Mar
Vega de Terrôn / Salamanca, Spain
B, L, D

31 Mar

Pinhão
B, L, D

01 Apr

Régua / Porto
B, L, D
02 Apr
Porto, Portugal
B

Itinerary is subject to change based on river level, traffic, and locks.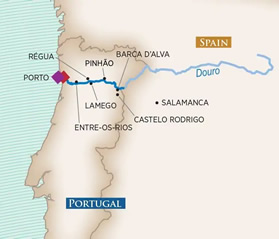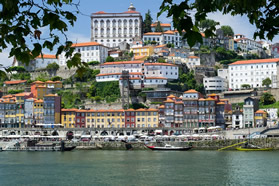 Porto, Portugal
Saturday, March 26, 2022
Welcome to Porto! Porto
is a coastal city in northwest Portugal known for its stately bridges and port wine production. In the medieval Ribeira (riverside) district, narrow cobbled streets wind past merchants' houses and cafes. São Francisco Church is known for its lavish baroque interior with ornate gilded carvings. The palatial 19th-century Palácio de Bolsa, formerly a stock market, was built to impress potential European investors.
Board the ship for your Portugal Douro River Cruise.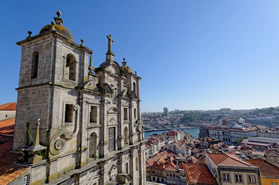 Porto and Entre-os-Rios
Sunday, March 27, 2022
The colorful city of Porto blends the best of old and new, which you can discover on an escorted tour of the UNESCO World Heritage Site–designated historic quarter. The tour will include the Cathedral, one of the city's oldest monuments, and the São Bento Railway Station, known for its blue and white tile panels depicting scenes from Portuguese history. You'll also enjoy a tasting of port, Portugal's most renowned contribution to the world of wine. If you prefer to get more active, you can go on a guided hike and then enjoy a port wine-tasting. In the evening, indulge in a traditional Portuguese dinner with your fellow travelers in Entre-Os-Rios at a local quinta—a country estate—for a truly authentic culinary experience.
"City of Bridges" tour with port wine tasting OR Porto hike with port wine tasting.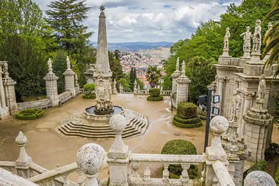 Régua and Pinhão
Monday, March 28, 2022
Travel to picturesque Lamego, home to one of the most important pilgrimage sites in all of Portugal, where you'll go to the Nossa Senhora dos Remédios (Sanctuary of Our Lady of Remedies). The shrine features a staircase of nearly 700 steps, beautifully decorated with white and blue tiles, which the more active adventurer will want to climb on a guided hike. Concluding both tours, you will have the opportunity to sample local traditional specialties, such as bôlas de Lamego, bread filled with smoked ham; presunto, a type of dry-cured ham; and espumante, a Portuguese sparkling wine. You'll then go to the formal Episcopal Palace Museum. Later in the day, savor the flavors of Portugal's renowned fortified wine, vinho do porto, made exclusively in the Douro Valley. Head to a local quinta for your authentic port wine-tasting experience and enjoy the sweet nectar of this fascinating region.
Lamego tour and Bôlas tasting OR Holy staircase hike and Bôlas tasting in Régua. Local quinta wine tasting in Pinhão.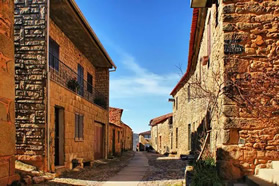 Barca d'Alva
Tuesday, March 29, 2022
Spend time soaking up the beauty of the Douro River as you cruise to Barca d'Alva, where you will visit Castelo Rodrigo, a small fortified village perched high on a hilltop with centuries-old walls, steep narrow streets, and fantastic views. You can also opt to hike up to the village should you wish a more active exploration. While here, taste some delicious locally grown produce.
Castelo Rodrigo tour with tasting of regional fare OR Castelo Rodrigo hike with tasting of regional fare.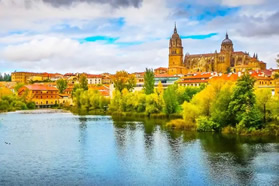 Vega de Terrôn / Salamanca, Spain
Wednesday, March 30, 2022
Drive to Salamanca, a UNESCO World Heritage Site. Built of golden sandstone, Salamanca is known as a "living museum," and you will have an opportunity to step back in time to the Middle Ages during your escorted tour, which includes the city's elegant university buildings, the New Cathedral, the intriguingly decorated House of Shells, and Plaza Mayor. You can also enjoy a traditional flamenco show and lunch in Salamanca.
Salamanca excursion with flamenco show.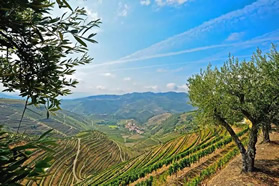 Pinhão
Thursday, March 31, 2022
Be treated to an exclusive lunch at Quinta da Avessada, where you'll enjoy an authentic and traditional dining experience complete with entertainment. Quinta da Avessada is also a fascinating interactive museum commemorating the history and culture of wine in the Alto Douro region, so you'll have fun discovering all the various stages of wine production as well as doing plenty of tasting.
Morning cruise and Quinta de Avessada lunch.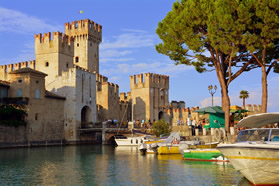 Régua and Porto
Friday, April 1, 2022
Watch the beautiful scenery go by on your way to Porto and enjoy a free afternoon to shop and explore all its charms on your own.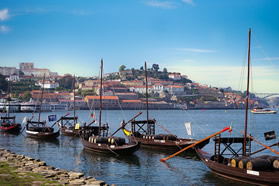 Porto, Portugal (Disembarkation)
Saturday, April 2, 2022
Disembark the ship and prepare for your flight home.
Vacation Stretchers
We are offering a 1-, 2- and 3-day pre-trip Vacation Stretcher in Lisbon, which includes your transfer to the ship. Download Pre-Cruise Vacation Stretcher Packages details here.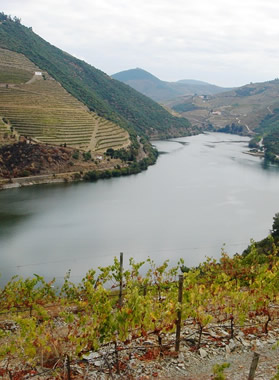 Occupancy: 102 • Staterooms: 51 • Crew: 38 • Length: 260 feet • Width: 37 feet • Built: 2019 • Registry: Portugal

Douro River Portugal All-Lesbian Cruise 2022 Rates



S - Suite

Porto Deck. Located on the Lisbon deck, these spacious suites feature an outside balcony with floor-to-ceiling windows, deluxe hotel-style bedding with Egyptian super-combed cotton linens, down pillows, and duvet; large wardrobe, full-length mirror, safe and direct-dial telephone; spacious bathrooms with double sinks, large shower with multijet showerheads and hair dryer; and flat-screen satellite TV that serves as a computer with free high-speed internet access and an on-demand entertainment system with free TV, movies, and music. (323 sq ft)

A Category Stateroom

Porto Deck. Located on the Porto deck, these cabins feature an outside balcony with floor-to-ceiling windows, deluxe hotel-style bedding with Egyptian super-combed cotton linens, down pillows, and duvet; large wardrobe, full-length mirror, safe and direct-dial telephone; spacious bathrooms with multijet showerheads and hair dryer; and flat-screen satellite TV that serves as a computer with free high-speed internet access and an on-demand entertainment system with free TV, movies, and music. (215 sq ft)

B Category Stateroom

Lisbon Deck. Located on the Lisbon deck, these cabins feature an outside balcony with floor-to-ceiling windows, deluxe hotel-style bedding with Egyptian super-combed cotton linens, down pillows, and duvet; large wardrobe, full-length mirror, safe, and direct-dial telephone; spacious bathrooms with multijet showerheads and hair dryer; and flat-screen satellite TV that serves as a computer with free high-speed internet access and an on-demand entertainment system with free TV, movies, and music. (215 sq ft)

C Category Stateroom

Porto Deck. Located on the Porto deck, these cabins feature a French balcony with floor-to-ceiling windows, deluxe hotel-style bedding with Egyptian super-combed cotton linens, down pillows, and duvet; large wardrobe, full-length mirror, safe, and direct-dial telephone; spacious bathrooms with multijet showerheads and hair dryer; and flat-screen satellite TV that serves as a computer with free high-speed internet access and an on-demand entertainment system with free TV, movies, and music. (161 sq ft)

D Category Stateroom

Douro Deck. Located on the Douro deck, these cabins feature panoramic windows above the waterline, deluxe hotel-style bedding with Egyptian super-combed cotton linens, down pillows, and duvet; large wardrobe, full-length mirror, safe, and direct-dial telephone; spacious bathrooms with multijet showerheads and hair dryer; and flat-screen satellite TV that serves as a computer with free high-speed internet access and an on-demand entertainment system with free TV, movies, and music. (161 sq ft)

E Category Stateroom

Douro Deck. Located on the Douro deck, these cabins feature panoramic windows above the waterline, deluxe hotel-style bedding with Egyptian super-combed cotton linens, down pillows, and duvet; large wardrobe, full-length mirror, safe, and direct-dial telephone; spacious bathrooms with multijet showerheads and hair dryer; and flat-screen satellite TV that serves as a computer with free high-speed internet access and an on-demand entertainment system with free TV, movies, and music. (161 sq ft)
Special Airfares




Rates:

Prices are per person based on double occupancy. Pricing does not include airfare, insurance, fuel surcharge or NDA of $499 per person (subject to change).

Early bird prices valid until December 15, 2021.

Availability updated weekly and is provided for informational purposes only. The accuracy is not guaranteed. Olivia & Adonis Holiday will not be held responsible for any errors, omissions or inaccuracies. It is advised for guests to check information provided on this site with an Adonis Holiday Travel Consultant.



For more information

please read Olivia Terms & limit of responsibility