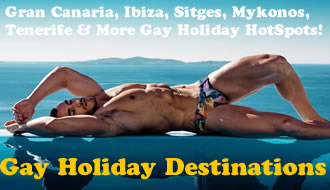 Corfu Greece Ionian Islands All-Gay Gulet Cruise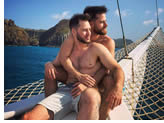 Discover the myths that are hidden behind the history of every Greek island, by having your holidays in Greece combined with our breathtaking Corfu all-gay cruise. A gay cruise in the Ionian islands means admiring the magnificent landscapes between white cliffs and turquoise waters while disconnecting and enjoying a relaxing holiday, rocked by the sun. The Ionian Islands are an emerald scattering of seven main islands – Ithaca, Corfu, Kefalonia, Lefkada, Paxos and Kythira – found off the west coast of mainland Greece.
The region is famed for pristine beaches, the unforgettable blue of the sea, and the lush Mediterranean landscape. Several lesser-known smaller islands make up this paradise cluster. We will spend a week at sea, exploring the very best of this island cluster paradise, stopping in Sivota, Parga, Antipaxos, Gaios and Lakka in a round trip from Corfu. Join us for sightseeing & relaxation on Greek Ionian Islands Corfu all-gay cruise!

Corfu Greece Ionian Islands All-Gay Gulet Cruise
July 22 – 29, 2023 & September 2 - 9, 2023
Madrid Pride 2023 & WE Pride Festival Gay Travel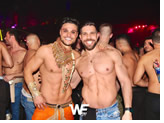 Madrid Pride, also known as Orgullo Gay Madrid, is the biggest gay pride in Spain and one of the biggest in Europe, attracting more than 2 million people over the five days of Pride. Madrid is already preparing to be the capital of Madrid Gay Pride 2023 from June 28 to July 02. That is why we want to offer you these special packs to enjoy the celebration in the best way possible. Madrid Gay Pride is simply the best city pride in Europe. The event is one of the largest of its kind with a stunning parade, amazing parties and is open to all.
Madrid is one of the most gay friendly and welcoming cities in the world. The district of Chueca is the epicentre of gay life in the city and home to some of the busiest bars and clubs. Madrid Pride features one of Europe's largest pride parades. The parade runs long into the night ending with a huge street party.

Madrid Pride 2023 & WE Pride Festival Gay Travel Pack
June 28 – July 02, 2023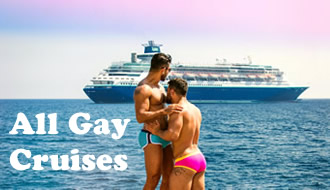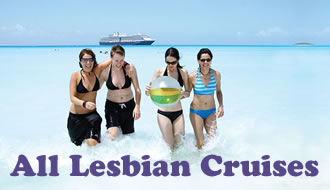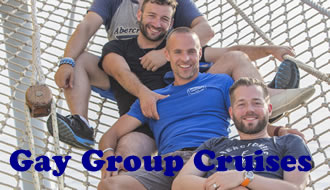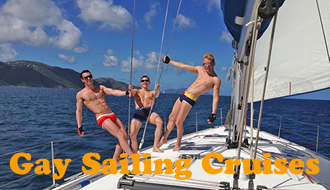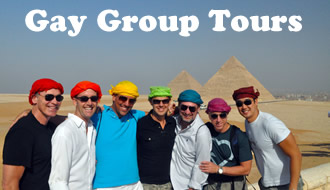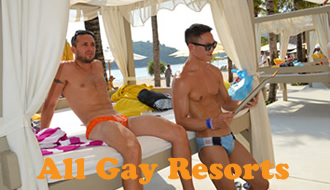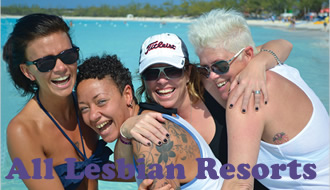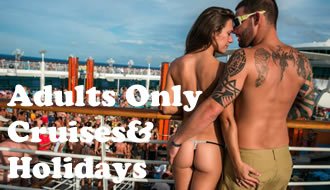 Odyssey Mediterranean All-Gay Cruise 2023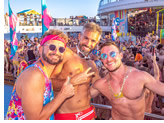 Get ready for excitement next summer on the largest and most spectacular gay cruise to sail Europe. Ever. Atlantis returns to the brand-new, over-the-top Odyssey of the Seas for a breathtaking adventure from Rome to the Riviera Coasts of Italy, France & Monaco, alluring Sicily, and an overnight visit on the playground island of Ibiza! It's the ultimate Med gay cruise for 4200 guests as Atlantis changes everything you know about sailing on the most technically advanced and outrageously engaging ship sailing today.
Atlantis Odyssey Med Gay Cruise takes you on a journey through some of the world's most fascinating places while dazzling you onboard with a stellar lineup of performers, fantastically inventive parties, and innovative ways to play. It's the perfect combination of thrilling exploration and onboard excitement for nine picture-perfect nights of pure pleasure.

Europe's Largest All-Gay Cruise 2023
August 28 – September 6, 2023
Berlin Gay Pride Tour - Christopher Street Day 2023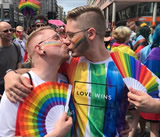 Every year in July, the pulse of the queer scene beats faster in Berlin. A highlight of Berlin's event calendar is Berlin Gay Pride, also known as Christopher Street Day, or CSD Berlin. Berlin Pride is now one of the largest Pride events on the planet, with around half a million taking part in a truly joyous celebration. After all, Berlin is one of Europe's premier gay and party destinations, so could we have expected anything less?
Consistently topping lists of Europe's most gay-friendly cities, Berlin is an unmissable gay travel destination. As well as a thriving gay nightlife with every type of bar and club you can imagine, the city is home to gay cafes, cinemas, saunas, sex shops, and the even the world's first gay museum. Gay Berlin offers more opportunities to party than perhaps anywhere else in Europe, but it's not just about the clubs. The city packs in an incredible amount of culture. To experience gay Berlin at its best, join us and visit Berlin during the CSD, when the city is overtaken by a range of gay events.

Berlin Gay Pride Tour - Christopher Street Day 2023
July 19 – 24, 2023
Tel Aviv Pride 2023 Israel & Jordan Gay Group Tour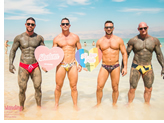 Join us on a ten-day gay group tour of Israel and Jordan and experience Tel Aviv Pride like a true VIP. During this group tour, you'll enjoy the best hotels the region has to offer as well as access to the hottest Pride parties in Tel Aviv and transportation to and around the most exclusive spots in Jordan. The Tel Aviv Pride 2023 Gay Group Tour will include stays in Tel Aviv, Jerusalem, The Dead Sea, and Wadi Rum as well as trips to the most stunning and iconic destinations in Israel and Jordan.
Get ready for the one of the hottest gay Pride events in Europe - Tel Aviv Pride 2023 on the beginning of June. It is a well known fact that Tel Aviv has become one of the main gay metropolitans of the world. Tel Aviv Pride keeps getting bigger and better every year.

Tel Aviv Pride 2023 Israel & Jordan Gay Group Tour
June 01 – June 10, 2023
Iceland & Ireland Gay Group Cruise 2023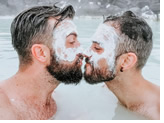 Join us for this most unique gay cruise itinerary, to Iceland and the green country of Ireland! We'll sail on the Celebrity Cruises beautiful ship Celebrity Silhouette from Southampton (London), England. Experience breathtaking natural wonders up close, like the mystical fjords & geysers, or the unique Blue Lagoon in Iceland, heated with geothermal energy, and full of therapeutic minerals. Tour medieval castles in Ireland, where legendary battles happened. The highlights of this exciting cruise are visits to exotic Iceland and the charming beauty of Ireland! Pamper yourself with gourmet food, superb entertainment and fabulous service while cruising to fabulous ports of call in Ireland, and Iceland!

Iceland & Ireland Gay Group Cruise 2023
July 13 - 24, 2023
Virgin Exotic Southern Caribbean All-Gay Cruise 2024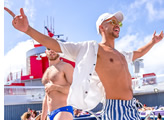 Atlantis charts a new course in 2024 when we set sail on Richard Branson's Virgin Voyages from San Juan to four of the most beautiful islands in the Caribbean. Discover a new way to play with unforgettable experiences everywhere! In seven magical nights you'll discover jaw-dropping entertainment, fabulously original dining, gorgeous design, spectacular service and so much more on the dazzling new Brilliant Lady. It's the perfect match of Virgin Voyages design plus Atlantis' sensational all-gay cruise entertainment and fun!
Sail deep into the heart of the Caribbean, where unspoiled beaches become the gateway to unexpected adventures. Start with a relaxing day at sea before arriving on the famous powder-white sands of Aruba, where British ambience meets Caribbean charm. You'll love Aruba's picture-perfect powder-white beaches, perfect weather, dazzling shopping, and laid-back vibe. The brightly painted Dutch colonial town of Willemstad, Curacao always welcomes Atlantis to an island filled with dazzling coves, bright desert-like landscapes, and some of the world's best scuba diving.

Virgin Exotic Southern Caribbean All-Gay Cruise 2024
March 16 – 23, 2024
The Irresistible Med Virgin Gay Group Cruise 2023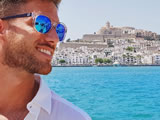 Join your gay buddies and friends on Virgin Voyages' Adults Only Cruise liner, the Valiant Lady! Experience the magic of the Med and its islands as you sail from Barcelona to the French Riviera. Explore the Tuscan countryside, revel in uncharted Ajaccian time, and give in to the medieval mysteries of Olbia. With a finale overnight in Ibiza, you'll get why we call the Med Irresistible. After the ship returns to Barcelona, spend few more days in Gay Sitges, and find out why Sitges became Europe's No 1 gay destination and discover the very best bars, clubs, restaurants and more.
Welcome aboard Virgin Voyages, the new sailing experience that's bringing about an 'Epic Sea Change for All'. Expect a voyage that cultivates curiosity, encourages experience and advocates adventure. With Virgin Voyages, you're never just a passenger – you're a sailor.

The Irresistible Med Virgin Gay Group Cruise 2023
August 13 - 20, 2023