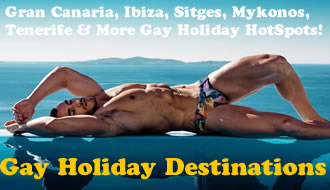 Corfu Greece Ionian Islands All-Gay Gulet Cruise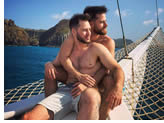 Discover the myths that are hidden behind the history of every Greek island, by having your holidays in Greece combined with our breathtaking Corfu all-gay cruise. A gay cruise in the Ionian islands means admiring the magnificent landscapes between white cliffs and turquoise waters while disconnecting and enjoying a relaxing holiday, rocked by the sun. The Ionian Islands are an emerald scattering of seven main islands – Ithaca, Corfu, Kefalonia, Lefkada, Paxos and Kythira – found off the west coast of mainland Greece.
The region is famed for pristine beaches, the unforgettable blue of the sea, and the lush Mediterranean landscape. Several lesser-known smaller islands make up this paradise cluster. We will spend a week at sea, exploring the very best of this island cluster paradise, stopping in Sivota, Parga, Antipaxos, Gaios and Lakka in a round trip from Corfu. Join us for sightseeing & relaxation on Greek Ionian Islands Corfu all-gay cruise!

Corfu Greece Ionian Islands All-Gay Gulet Cruise
July 23 – 30, 2022 & August 27 – September 03, 2022
Italy & the Amalfi Coast All-Gay Cruise 2022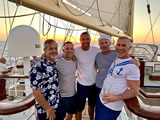 Adonis Gay Holiday invites you a taste of "dolce vita" on Source Events 20th Anniversary All-Gay Cruise aboard the Star Clipper.
Experience the magic of Italy on a tall ship sailing adventure aboard the Star Clipper. Sail from Rome (Civitavecchia) to the enchanting islands of Gaeta and Lipari to the stunning Amalfi Coast. Explore breathtaking vistas and UNESCO World Heritage sites in charismatic small ports and beautiful hidden harbors without missing the remarkable history of Rome.
A little further south, you will discover the Aeolian islands and while at sea, enjoy a real volcano party as you sail past Stromboli, an active volcano whose crater regularly erupts with lava flows.
Back aboard the ship, choose from multiple pools, enjoy a cocktail at the tropical bar, dance under the stars, or just relax and take in the magnificent scenery.

Italy & the Amalfi Coast All-Gay Cruise 2022
September 03 - 10, 2022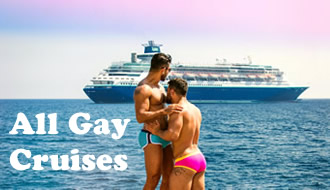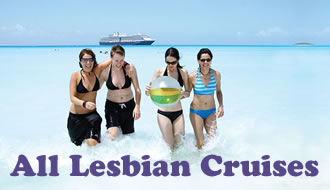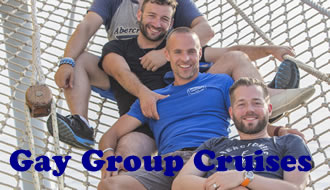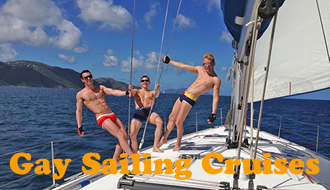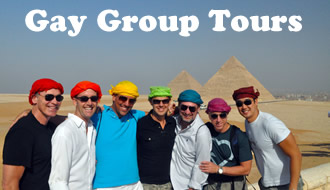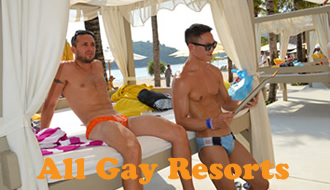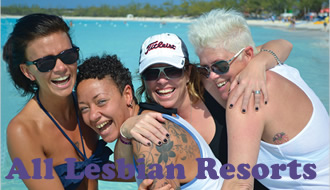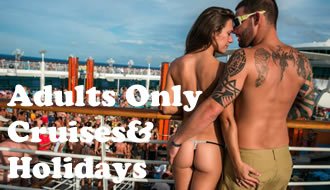 Croatia & Dalmatian Coast Deluxe Gay Cruise 2022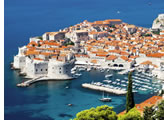 A unique small ship gay cruise on the lavishly designed brand new deluxe MV Riva. Cruise along the charming Croatian coastline and islands from Split to Dubrovnik and back, including exciting sightseeing experiences and visits to the Mljet National Park, Hvar, Dubrovnik, Korcula, Brac, and more. Indulge all your senses, explore inspiring destinations, fishermen's villages and small and cosy restaurants on shore for tasting local Mediterranean cuisine and nightlife.
With only 36 passengers on board, this is a relaxing gay cruise experience within a very friendly atmosphere. Intention of this cruise is to show beauty of Croatia islands and thousand year old cities and their rich history, to present Croatian lifestyle and heritage.
During this amazing gay cruise you will have the opportunity to visit the various gay and nudist beaches of the beautiful islands.

Croatia & Dalmatian Coast Deluxe Gay Cruise 2022
July 9 - 16, 2022
Puerto Vallarta Mexico All-Gay Resort Week 2022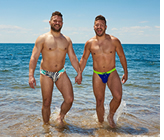 VACAYA is heading to gay Puerto Vallarta! Just when you thought VACAYA couldn't make our Mexico Resort vacation any better, we upped the game yet again by bringing the party to PV! Puerto Vallarta has long been considered the most welcoming and LGBT-friendly destination in the country, dubbed the "San Francisco of Mexico." And VACAYA's got the PERFECT occasion and the PERFECT resort to experience all it has to offer… the all-new HILTON VALLARTA RIVIERA!
Take your pick of big gay nightclubs, intimate cocktail lounges, international cuisine, fabulous shopping, and more all within the historic Zona Romántica of PV (that's the city's gay area, for all you PV newbies), which is less than 10 miles away from our resort! For the adventurous, PV offers a variety of fun outdoor experiences from horseback riding and ATVs to jungle trekking and hot springs.

Puerto Vallarta Mexico All-Gay Resort Week 2022
October 29 - November 05, 2022
Mediterranean Halloween Gay Cruise 2022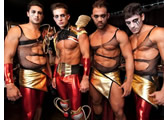 Join us on very special European gay group cruise on board of Costa Fortuna - Ambien Mediterranean Halloween Cruise 2022. Five days and four nights sailing through the Mediterranean. A trip packed with fun, laughter, friends, spectacular Halloween Party ... and LOTS OF SURPRISES! Don't forget to choose a good costume and put it in your suitcase because there will be prizes for the best!! Are you going to miss it?
During this cruise we'll host some private parties for our gay-friendly group. The entry to those parties are totally free for every cruiser on our group. You'll enjoy the funniest music, some very special shows, live acts and lots of surprises.
To celebrate Halloween, we'll have on board the funniest, biggest (& gayest!) parties in Mediterranean.

Mediterranean Halloween Gay Cruise 2022
October 28 – November 01, 2022
Ecuador & Galapagos Deluxe Gay Cruise & Tour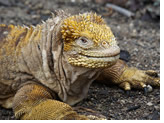 Discover one of the most diverse countries in South America and its beautiful Galapagos islands. Experience privacy, relaxation, and nature in a perfect all-gay getaway! An exclusive gay men's tour & cruise program designed for you… meet the best of Quito, Cloud Forest, The Galapagos Islands, and Guayaquil city. A perfect mix of flavors, colors, landscapes and of course, great times!
Ecuador has 1,600 bird species and 38 more endemic in the Galápagos. In addition to over 16,000 species of plants, the country has 106 endemic reptiles, 138 endemic amphibians, and 6,000 species of butterfly. The Galápagos Islands are famous as the place of birth of Darwin's Theory of Evolution.

Ecuador & Galapagos Deluxe Gay Cruise & Tour 2022
December 02 – 11, 2022
Athens to Istanbul Luxury Greece & Turkey Gay Cruise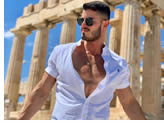 Discover the beauty and mythology of the Greek Islands and Turkey! We invite you to step aboard your private all-gay luxury yacht and join us for the voyage of a lifetime. Discover the beauty and mythology of the Greek Islands and Turkey on a spectacular gay cruise voyage from Athens to Istanbul aboard Ponant's luxurious brand-new yacht, Le Jacques Cartier. We've customized this private LGBTQ+ charter to include the hidden harbors of Spetses, Paros and Limnos as well as the iconic islands of Mykonos and Santorini. Lose yourself in the labyrinths of gay Mykonos, where we'll spend the night, and enjoy the world- famous gay beaches, vibrant nightlife, and shopping.
Sailing into Santorini will take your breath away as you witness multicolored cliffs soaring above a caldera and the iconic rooftops in shades of cerulean blue. When you're ready to relax, retreat to the sanctuary of your spacious stateroom, savor inspired cuisine and pamper yourself at the spa. You'll awaken your inner explorer as you dwell, if only for a short time, in the land of the gods.

Athens to Istanbul Luxury Greece & Turkey Gay Cruise
August 02 – 09, 2022
Sitges Bears Week 2022 Mediterranean Gay Cruise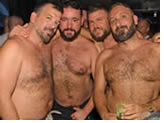 Join us on Cruise4Bears European Bears gay group cruise as we set sail straight after the Sitges Bears Week 2022 (September 2 - 11, 2022) on World's Largest Royal Caribbean's packed with activities Brand new Wonder of the Seas to Western Mediterranean! From the High Renaissance to high fashion and from a fascinating heritage to fantastically chic beaches, the Mediterranean has it all. Enjoy the very best that Europe has to offer on our European Gay Bears Mediterranean cruise.
Stand in awe before Spanish landmarks, Italian landscapes, and French icons that echo the history-changing moments that once happened there. Climb up inside the spires of Gaudí's Sagrada Familia Cathedral in Barcelona, whisper in awe in the Sistine Chapel, and discover French Marseilles. Explore the Western Mediterranean cities where myth and history converge on your next vacation.

Sitges Bears Week 2022 Mediterranean Gay Cruise
September 11 - 18, 2022