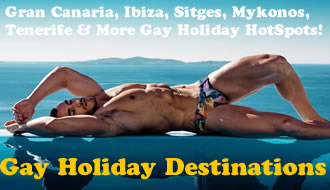 Dominican Republic All-Gay Caribbean Resort Week 2020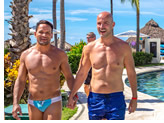 We're taking the all-gay beach resort to new heights when Atlantis takes over the brand new 5-star Club Med Miches Playa Esmeralda resort this fall. Imagine bringing the best of Provincetown, Mykonos, & Fire Island together into one effortlessly relaxing, endlessly active, and thrillingly exciting week on one of the worlds' most beautiful private beaches. That's the Club Atlantis gay resort holidays experience and we're ready to travel this fall to a resort that truly has it all.
Get ready for excitement as 500 friends from around the world come together to play in the perfect private beach setting. Our Dominican Republic Club Atlantis Caribbean Gay Resort brings you the stellar entertainment and sizzling parties that make our cruises sensational, but in the relaxed and spacious setting of a private resort.

Club Atlantis Lux Caribbean All-Gay Resort 2020
November 28 - December 5, 2020
Virgin Caribbean Atlantis All-Gay Cruise 2021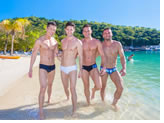 We're all ready to get out, get away, and hit the high seas, so let's do it in style! Atlantis and the new Virgin Voyages invite you to get onboard the coolest ship ever designed for an amazing all-gay cruise sailing from Miami. In 5 awesome nights you'll thrill to jaw-dropping entertainment, fabulously original dining, whimsical experiences, and unexpected surprises everywhere you look. With gorgeous design throughout, Scarlet Lady has all we've dreamed of and more. Be the first to experience the newest way to sail -- all at crazy low rates from $899!
Get onboard the first cruise purpose-built for hyper-social, endlessly interactive, original fun - changing everything you thought about playing on the ocean. You'll feel like a true sailor on your own massive yacht-like playground.

Virgin Caribbean Atlantis All-Gay Cruise 2021
April 11 - 16, 2021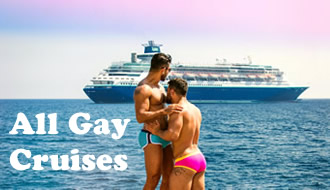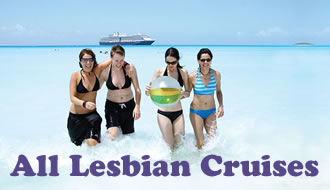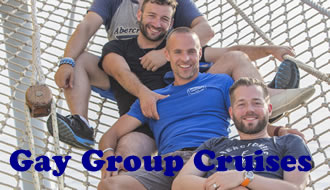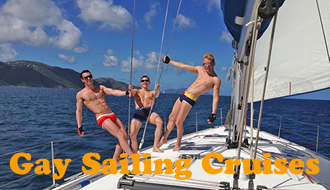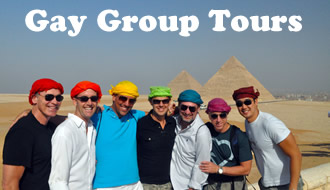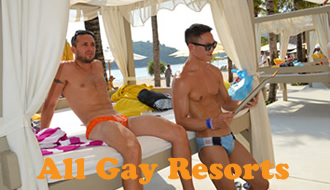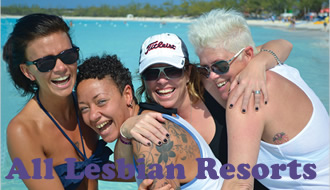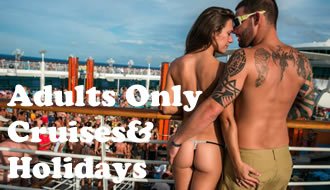 Croatia & Dalmatian Coast Deluxe Gay Cruise 2021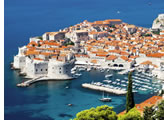 A unique small ship gay cruise on the lavishly designed brand new deluxe MV Avangard. Cruise along the charming Croatian coastline and islands from Split to Dubrovnik and back, including exciting sightseeing experiences and visits to the Mljet National Park, Hvar, Dubrovnik, Korcula, Brac, and more. Indulge all your senses, explore inspiring destinations, fishermen's villages and small and cosy restaurants on shore for tasting local Mediterranean cuisine and nightlife.
With only 36 passengers on board, this is a relaxing gay cruise experience within a very friendly atmosphere. Intention of this cruise is to show beauty of Croatia islands and thousand year old cities and their rich history, to present Croatian lifestyle and heritage.
During this amazing gay cruise you will have the opportunity to visit the various gay and nudist beaches of the beautiful islands.

Croatia & Dalmatian Coast Deluxe Gay Cruise 2021
August 14 - 21, 2021
Atlantis 30th Anniversary Caribbean All-Gay Cruise 2021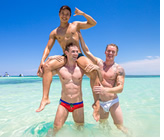 Atlantis is turning 30! Let's bring out the Superstars. We all need something to celebrate and we want to invite you to the biggest and boldest all-gay cruise experience Atlantis has ever created! Sail from Miami on the legendary Allure of the Seas with 5500 friends from around the world for a superstar-studded festival of pure fun and excitement unlike anything you've ever imagined. Get ready for thrills and surprises with a bigger-than-life week packed full of awe-inspiring parties, brilliant performers, great friends, and endless surprises. All onboard the world's biggest ship where exciting venues make her the best ship for an Atlantis' anniversary celebration.
There's something for everyone on the world's largest cruise ship. Her five live performance venues star original Atlantis entertainment, superstar guests, spectacular outdoor electronic music concerts, brilliant cabaret stars, massive shows, and so much more.

Atlantis 30th Anniversary Caribbean All-Gay Cruise 2021
January 17 - 24, 2021
Vacaya Southern Caribbean All-Gay Cruise 2021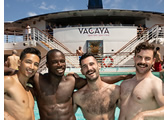 It's VACAYA's first winter escape and we're breaking the mold.. Again! We're pulling out all the stops for our first big LGBT+ Caribbean Cruise! Sailing from San Juan aboard the fabulous Celebrity Summit February 13-20, 2021, this 7-night all-gay cruise to Antigua, Martinique, Saint Lucia, and Barbados is sure to be the winter escape you've been looking for! VACAYA has chartered the entire ship so LGBT+ travelers and their friends have the freedom to express their individuality, make personal connections, celebrate life, rev up, or simply relax… together.
And you'll be dazzled by our star-studded onboard entertainment, which has been called out in the press as "VACAYA's best kept secret!" AND… with THIS cruise, we're announcing a myth-busting, game-changing, value-added benefit just for VACAYA cruisers… the ability to purchase Celebrity's Unlimited Beverage Packages!

Vacaya Southern Caribbean All-Gay Cruise 2021
February 13 - 20, 2021
Dreams of Tahiti All-Gay Cruise 2021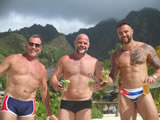 Discover Paradise! Join 145 other guests for exclusive all gay cruise in the Society islands of Tahiti. We are customizing this Polynesian adventure to give you the freedom to visit the hidden wonders of Tahiti. Whether exploring lush rainforests, witnessing striking volcanic peaks, or enjoying lunch on a private atoll, you'll enjoy everything Tahiti has to offer from the luxury of your own sailing ship, Msy Wind Spirit. Tall ship sailing is a postcard-perfect way to experience this South Pacific dreamscape.
Named after the Royal Explorer Society, the Society Islands archipelago includes the most famous Polynesian islands. Tahiti and Bora Bora welcome you with an open mind and picture-perfect scenery.

Dreams of Tahiti All-Gay Cruise 2021
September 16 - 23, 2021
Antarctica Voyage Luxury Gay Cruise 2021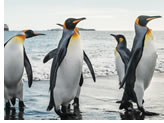 An unforgettable luxury polar expedition cruise. Due to popular demand, Adonis Gay Holiday & Source Events are excited to announce our 2nd Antarctica Luxury Gay Cruise Voyage. This time we'll be sailing aboard Ponant's Le Lyrial ship from January 30 to February 9, 2021. You'll be joining a group of gay travelers and friends on a luxury polar expedition cruise to the heart of the icy realm that is the Antarctica Peninsula. Embark on an unforgettable 11-day voyage and succumb to the enchantment of the breathtaking landscapes inhabited by astonishing wildlife.
No place on Earth compares to this vast while wilderness of elemental forces: snow, ice, water, and rock. Antarctica is simply stunning, with it's surreal remoteness, enormous ice shelves and mountain ranges, and some of the world's most extraordinary species.
Discover the unique concept of Ponant polar expedition cruises: explore the world's extreme regions while enjoying luxurious comfort and service. To let our minds soar in a place nearly free of humankind's imprint: This is magic!

Antarctica Voyage Luxury Gay Cruise 2021
January 30 - February 9, 2021
TropOut Thailand Phuket Gay Resort Holidays 2021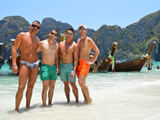 Get Wet in Phuket! TropOut – the festival for the modern gay traveller – in 2021 is heading back to Phuket, Thailand bigger and even better! So much more than a traditional 'resort holiday', TropOut gay resort week is filled with opportunities to Chill, Party & Explore in a tropical paradise with guys from all over the globe in stylish settings. Come join us in tropical Phuket and experience it all!
The Festival Schedule has been designed to give you flexibility: you can join as many or as few parties and activities as you like. If you'd prefer to chill be the pool for the week, that's absolutely fine- it's your TropOut to experience your way.
Coinciding with the Thai New Year – Songkran – this will be epic. It's a chance to meet old friends and make new ones. All in the unique community vibe that is TropOut. This is the ultimate week of party, relaxation and discovery in the unmistakable TropOut style.

TropOut Thailand Phuket Gay Resort Holidays 2021
April 10 - 17, 2021