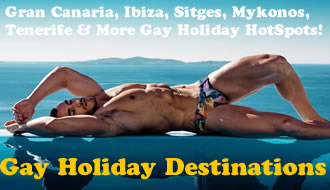 Corfu Greece Ionian Islands All-Gay Gulet Cruise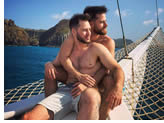 Discover the myths that are hidden behind the history of every Greek island, by having your holidays in Greece combined with our breathtaking Corfu all-gay cruise. A gay cruise in the Ionian islands means admiring the magnificent landscapes between white cliffs and turquoise waters while disconnecting and enjoying a relaxing holiday, rocked by the sun. The Ionian Islands are an emerald scattering of seven main islands – Ithaca, Corfu, Kefalonia, Lefkada, Paxos and Kythira – found off the west coast of mainland Greece.
The region is famed for pristine beaches, the unforgettable blue of the sea, and the lush Mediterranean landscape. Several lesser-known smaller islands make up this paradise cluster. We will spend a week at sea, exploring the very best of this island cluster paradise, stopping in Sivota, Parga, Antipaxos, Gaios and Lakka in a round trip from Corfu. Join us for sightseeing & relaxation on Greek Ionian Islands Corfu all-gay cruise!

Corfu Greece Ionian Islands All-Gay Gulet Cruise
July 22 – 29, 2023 & September 2 - 9, 2023
Thailand Songkran 2023 Gay Tour - Phuket & Bangkok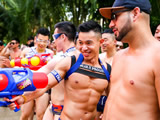 If you want to have the time of your life participating in a massive water fight while immersing yourself in a rich cultural event, join us on a gay trip to Thailand to partake in their iconic Songkran Festival. Songkran is Thailand's Buddhist New Year celebration, marking the beginning of the new astrological year from April 13th to 15th annually. Many consider Songkran to be the most anticipated event of the year in Thailand. Perhaps the most well-known Songkran ritual is the iconic water festival celebrated all across the country by both young and old. The water-filled fun begins late morning on the 13th and continues through the full three days of the holiday.
Gorgeous beaches, stunning weather, luxurious villas and gay nightlife that goes until the sun rises – It's no wonder Gay Phuket is a hugely popular travel destination for queers.

Thailand Songkran 2023 Gay Tour - Phuket & Bangkok
April 8 - 15, 2023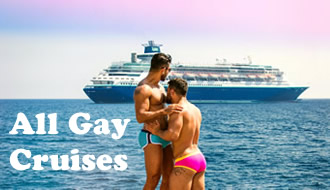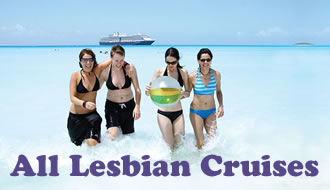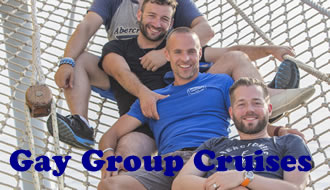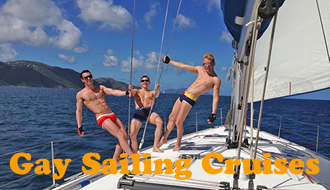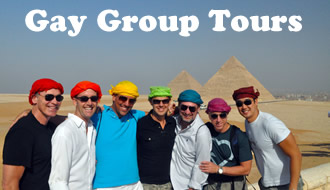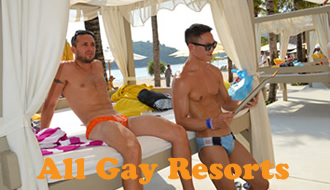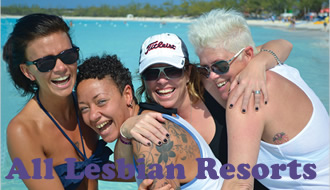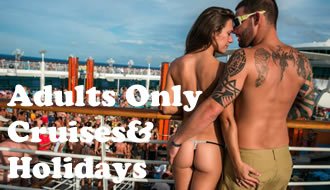 European Christmas Markets Danube River All-Gay Cruise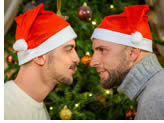 Join us at this most festive time of year to visit the very best Christmas Markets along the Danube River. Explore sleepy little towns and riverscapes, warm yourself with a delicious glass of mulled wine and immerse yourself in the wonderful traditions of the holiday season. At this most contemplative time of year, you can enter a real winter fairytale. Even if you've done the Danube in summer, the Christmas-time experience is one not to be missed – it's magical!
Your all-LGBT+ river cruise takes you from vibrant Vienna to Melk, Passau or an optional tour to Salzburg, and Regensburg, and culminates with an overnight in German city of Roth/Nuremberg. Sail Europe's most fabled river, the Danube, indulging in some of the best Christmas markets Europe has to offer.
This vacation has it all – Christmas markets, historic sites, charming towns, world-class wine and cuisine, and more!

Danube Christmas Markets All-Gay Cruise 2022
December 04 – 10, 2022
Buenos Aires Argentina Gay New Year 2023 Tour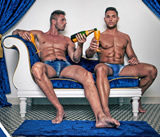 Start 2023 in Buenos Aires, the most gay and cheerful city of South America! An unforgettable week! We'll visit Buenos Aires city, staying in a hotel where you will feel at home. We'll go on tour, eat delightful Argentinean meals, go shopping, and much more. Legendary nightlife, extraordinary architecture ... and porteños (the Spanish word for the men of the port city Buenos Aires.) These are a few of the many of the reasons why Argentina's capital city remains a gay travel mecca.
Argentina was the first country in Latin America to legalise gay marriage in 2010 with full adoption rights and since then it has blazed the way in becoming Latin America's no 1 gay-friendly destination. The cultural capital of South America, and one of the world's great gay destinations, Buenos Aires pulses with energy and is rife with diverse, historic, and colorful neighborhoods. Fans of shopping, wine, food, and gay nightlife will find plenty to see and do here.

Buenos Aires Argentina Gay New Year 2023 Tour
December 27, 2022 – January 3, 2023
Tel Aviv Pride 2023 Israel & Jordan Gay Group Tour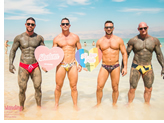 Join us on a fourteen-day gay group tour of Israel and Jordan and experience Tel Aviv Pride like a true VIP. During this group tour, you'll enjoy the best hotels the region has to offer as well as paid access to the hottest Pride parties in Tel Aviv and transportation to and around the most exclusive spots in Jordan. The Tel Aviv Gay Pride Premium Tour will include stays in Tel Aviv, Jerusalem, Amman, The Dead Sea, Aqaba, and Wadi Rum as well as trips to the most stunning and iconic destinations in Israel and Jordan.
Get ready for the one of the hottest gay Pride events in Europe - Tel Aviv Pride 2023 on the beginning of June. It is a well known fact that Tel Aviv has become one of the main gay metropolitans of the world. Tel Aviv Pride keeps getting bigger and better every year.

Tel Aviv Pride 2023 Israel & Jordan Gay Group Tour
May 30 – June 12, 2023
Iceland & Ireland Gay Group Cruise 2023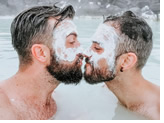 Join us for this most unique gay cruise itinerary, to Iceland and the green country of Ireland! We'll sail on the Celebrity Cruises beautiful ship Celebrity Silhouette from Southampton (London), England. Experience breathtaking natural wonders up close, like the mystical fjords & geysers, or the unique Blue Lagoon in Iceland, heated with geothermal energy, and full of therapeutic minerals. Tour medieval castles in Ireland, where legendary battles happened. The highlights of this exciting cruise are visits to exotic Iceland and the charming beauty of Ireland! Pamper yourself with gourmet food, superb entertainment and fabulous service while cruising to fabulous ports of call in Ireland, and Iceland!

Iceland & Ireland Gay Group Cruise 2023
July 13 - 24, 2023
Spartacus Mediterranean Gay Cruise 2023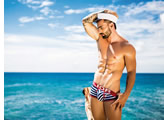 Men. And Sea. Join Spartacus Gay Cruise 2023, the German-speaking All-Gay Cruise by the community for the community! We will sail from a vibrant multicultural port city filled with history, grit, grandeur, and salty sailor – Marseille. The Spartacus Cruise is initiated by the leading German gay magazines - Blu, Gab, Hinnerk, Rik and Leo and our partner are the biggest European gay men dating site PlanetRomeo. Guests can expect great show program on board, comediants and exclusive surprise performers.
A hand-picked selection of the most popular artists of the gay/lesbian stage culture will be on board. Our partners are the most well known gay scene parties from Germany, Austria and the Switzerland and guarantee the finest Club feeling every evening.
In addition to the ship's on-board program, numerous gay favourite artists will once again perform on our Spartacus Cruise. The agenda also includes numerous themed parties by the pool such as "White", "Wig" or "Kinky", where there are no limits to the creativity of the outfits.

Spartacus Mediterranean Gay Cruise 2023
May 13 – 20, 2023
The Irresistible Med Virgin Gay Group Cruise 2023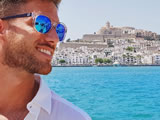 Join your gay buddies and friends on Virgin Voyages' Adults Only Cruise liner, the Valiant Lady! Experience the magic of the Med and its islands as you sail from Barcelona to the French Riviera. Explore the Tuscan countryside, revel in uncharted Ajaccian time, and give in to the medieval mysteries of Olbia. With a finale overnight in Ibiza, you'll get why we call the Med Irresistible. After the ship returns to Barcelona, spend few more days in Gay Sitges, and find out why Sitges became Europe's No 1 gay destination and discover the very best bars, clubs, restaurants and more.
Welcome aboard Virgin Voyages, the new sailing experience that's bringing about an 'Epic Sea Change for All'. Expect a voyage that cultivates curiosity, encourages experience and advocates adventure. With Virgin Voyages, you're never just a passenger – you're a sailor.

The Irresistible Med Virgin Gay Group Cruise 2023
August 13 - 20, 2023