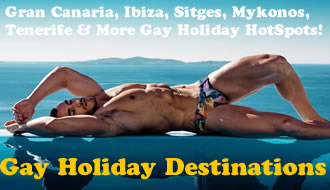 Corfu Greece Ionian Islands All-Gay Gulet Cruise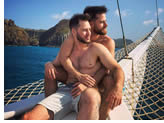 Discover the myths that are hidden behind the history of every Greek island, by having your holidays in Greece combined with our breathtaking Corfu all-gay cruise. A gay cruise in the Ionian islands means admiring the magnificent landscapes between white cliffs and turquoise waters while disconnecting and enjoying a relaxing holiday, rocked by the sun. The Ionian Islands are an emerald scattering of seven main islands – Ithaca, Corfu, Kefalonia, Lefkada, Paxos and Kythira – found off the west coast of mainland Greece.
The region is famed for pristine beaches, the unforgettable blue of the sea, and the lush Mediterranean landscape. Several lesser-known smaller islands make up this paradise cluster. We will spend a week at sea, exploring the very best of this island cluster paradise, stopping in Sivota, Parga, Antipaxos, Gaios and Lakka in a round trip from Corfu. Join us for sightseeing & relaxation on Greek Ionian Islands Corfu all-gay cruise!

Corfu Greece Ionian Islands All-Gay Gulet Cruise
July 22 – 29, 2023 & September 2 - 9, 2023
Thailand Songkran 2023 Gay Tour - Phuket & Bangkok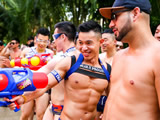 If you want to have the time of your life participating in a massive water fight while immersing yourself in a rich cultural event, join us on a gay trip to Thailand to partake in their iconic Songkran Festival. Songkran is Thailand's Buddhist New Year celebration, marking the beginning of the new astrological year from April 13th to 15th annually. Many consider Songkran to be the most anticipated event of the year in Thailand. Perhaps the most well-known Songkran ritual is the iconic water festival celebrated all across the country by both young and old. The water-filled fun begins late morning on the 13th and continues through the full three days of the holiday.
Gorgeous beaches, stunning weather, luxurious villas and gay nightlife that goes until the sun rises – It's no wonder Gay Phuket is a hugely popular travel destination for queers.

Thailand Songkran 2023 Gay Tour - Phuket & Bangkok
April 8 - 15, 2023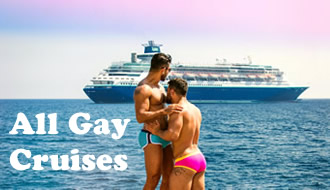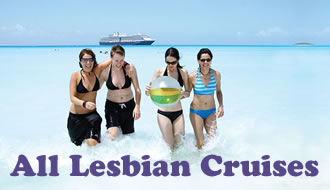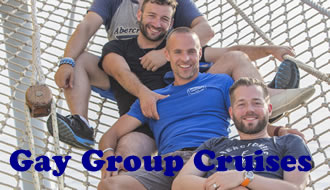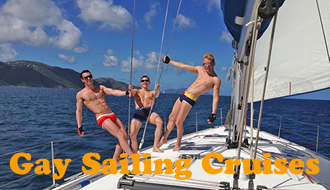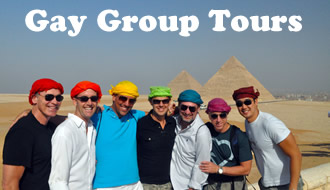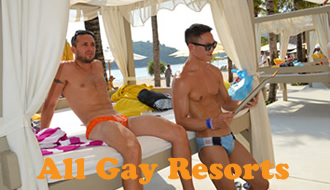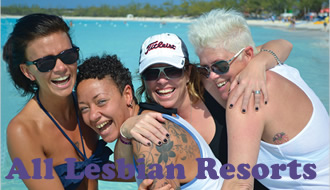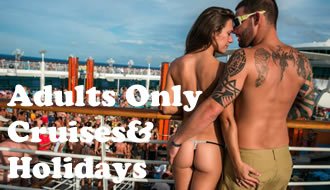 European Christmas Markets Danube River All-Gay Cruise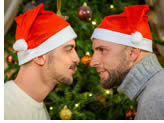 Join us at this most festive time of year to visit the very best Christmas Markets along the Danube River. Explore sleepy little towns and riverscapes, warm yourself with a delicious glass of mulled wine and immerse yourself in the wonderful traditions of the holiday season. At this most contemplative time of year, you can enter a real winter fairytale. Even if you've done the Danube in summer, the Christmas-time experience is one not to be missed – it's magical!
Your all-LGBT+ river cruise takes you from vibrant Vienna to Melk, Passau or an optional tour to Salzburg, and Regensburg, and culminates with an overnight in German city of Roth/Nuremberg. Sail Europe's most fabled river, the Danube, indulging in some of the best Christmas markets Europe has to offer.
This vacation has it all – Christmas markets, historic sites, charming towns, world-class wine and cuisine, and more!

Danube Christmas Markets All-Gay Cruise 2022
December 04 – 10, 2022
Puerto Vallarta Mexico All-Gay Resort Week 2022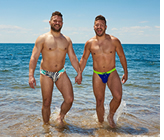 VACAYA is heading to gay Puerto Vallarta! Just when you thought VACAYA couldn't make our Mexico Resort vacation any better, we upped the game yet again by bringing the party to PV! Puerto Vallarta has long been considered the most welcoming and LGBT-friendly destination in the country, dubbed the "San Francisco of Mexico." And VACAYA's got the PERFECT occasion and the PERFECT resort to experience all it has to offer… the all-new HILTON VALLARTA RIVIERA!
Take your pick of big gay nightclubs, intimate cocktail lounges, international cuisine, fabulous shopping, and more all within the historic Zona Romántica of PV (that's the city's gay area, for all you PV newbies), which is less than 10 miles away from our resort! For the adventurous, PV offers a variety of fun outdoor experiences from horseback riding and ATVs to jungle trekking and hot springs.

Puerto Vallarta Mexico All-Gay Resort Week 2022
October 29 - November 05, 2022
Mediterranean Halloween Gay Cruise 2022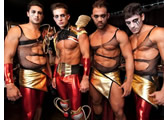 Join us on very special European gay group cruise on board of Costa Fortuna - Ambien Mediterranean Halloween Cruise 2022. Five days and four nights sailing through the Mediterranean. A trip packed with fun, laughter, friends, spectacular Halloween Party ... and LOTS OF SURPRISES! Don't forget to choose a good costume and put it in your suitcase because there will be prizes for the best!! Are you going to miss it?
During this cruise we'll host some private parties for our gay-friendly group. The entry to those parties are totally free for every cruiser on our group. You'll enjoy the funniest music, some very special shows, live acts and lots of surprises.
To celebrate Halloween, we'll have on board the funniest, biggest (& gayest!) parties in Mediterranean.

Mediterranean Halloween Gay Cruise 2022
October 28 – November 01, 2022
Post-Thanksgiving Caribbean Gay Cruise 2022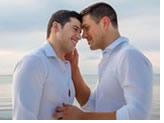 Join us for Pied Piper most popular gay cruise of the year, our 23rd annual post-Thanksgiving Caribbean gay cruise! This year we will be sailing an exciting Western Caribbean cruise itinerary onboard the stylish and amazing new cruise liner, Celebrity Apex! We are also thrilled to offer you a new and exciting seven-day itinerary to the Western Caribbean with new ports of call in Key West and Belize!
Picture yourself on beautiful stretches of pure white sand, beside turquoise waters filled with tropical fish, listening to calypso rhythms under sun-soaked skies. Round off the day with a rum punch on the beach, taking in the breath-taking views.

Post-Thanksgiving Caribbean Gay Cruise 2022
November 26 – December 03, 2022
Andalucia Spain Gay New Year's Tour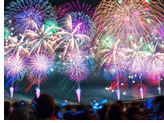 New Year's Eve in Gay Torremolinos and Andalucia! Join us on an amazing tour to the Gay Spain Capital: Torremolinos. We will stay in Ritual Torremolinos All-Gay Hotel, featuring a nude-only rooftop swimming pool, great atmosphere and guaranteed sunshine all year-round. This unforgettable holiday will take place in Torremolinos, on the Costa del Sol, world-famous for its lively atmosphere and sunny beaches.
From there we will make our way to the most beautiful towns of Andalucia: Seville, Malaga and Cordoba to name a few. We will welcome the New Year in Spanish style with a traditional dinner and entertainment from the best drag queens around. We will continue the celebration bar and club – hopping in the best gay bars of the Gay Spain Capital, Torremolinos. Mingle with the Spanish local gay talent and meet new friends from all over the world.
Enjoy the colorful Andalucia and its stunning towns & Welcome in the New Year, Spanish Style!

Andalucia Spain Gay New Year's Tour
December 27, 2022 – January 02, 2023
Sitges Bears Week 2022 Mediterranean Gay Cruise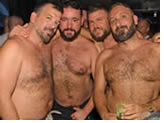 Join us on Cruise4Bears European Bears gay group cruise as we set sail straight after the Sitges Bears Week 2022 (September 2 - 11, 2022) on World's Largest Royal Caribbean's packed with activities Brand new Wonder of the Seas to Western Mediterranean! From the High Renaissance to high fashion and from a fascinating heritage to fantastically chic beaches, the Mediterranean has it all. Enjoy the very best that Europe has to offer on our European Gay Bears Mediterranean cruise.
Stand in awe before Spanish landmarks, Italian landscapes, and French icons that echo the history-changing moments that once happened there. Climb up inside the spires of Gaudí's Sagrada Familia Cathedral in Barcelona, whisper in awe in the Sistine Chapel, and discover French Marseilles. Explore the Western Mediterranean cities where myth and history converge on your next vacation.

Sitges Bears Week 2022 Mediterranean Gay Cruise
September 11 - 18, 2022